Community is powerful. E-com becomes social.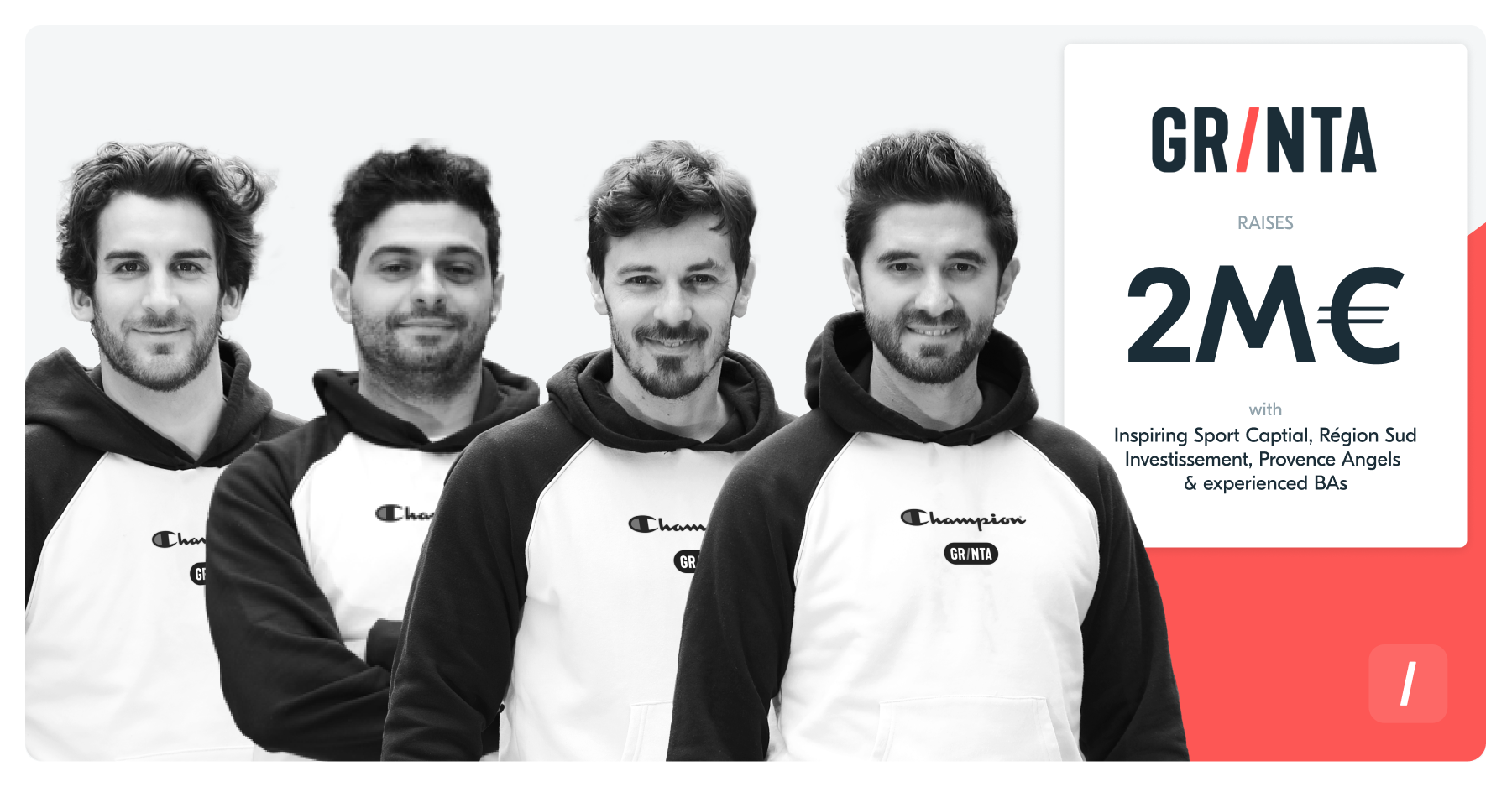 A third of 🇪🇺 population practices sport in more than 1 million clubs, splitted in 350 disciplines. While we all know how hard and cash consuming is for any brand to reach the end-consumer, imagine you could connect with athletes through the most social & community ecosystem: their local club ?
Empower micro-communities
"If social business is the future, clubs are the avenue to reach athletes with mass and precision. Grinta is building a model where amateur clubs offer an alternative to traditional specialist distribution, thus providing sporting goods industry with common sense" comments Guillaume de Monplanet.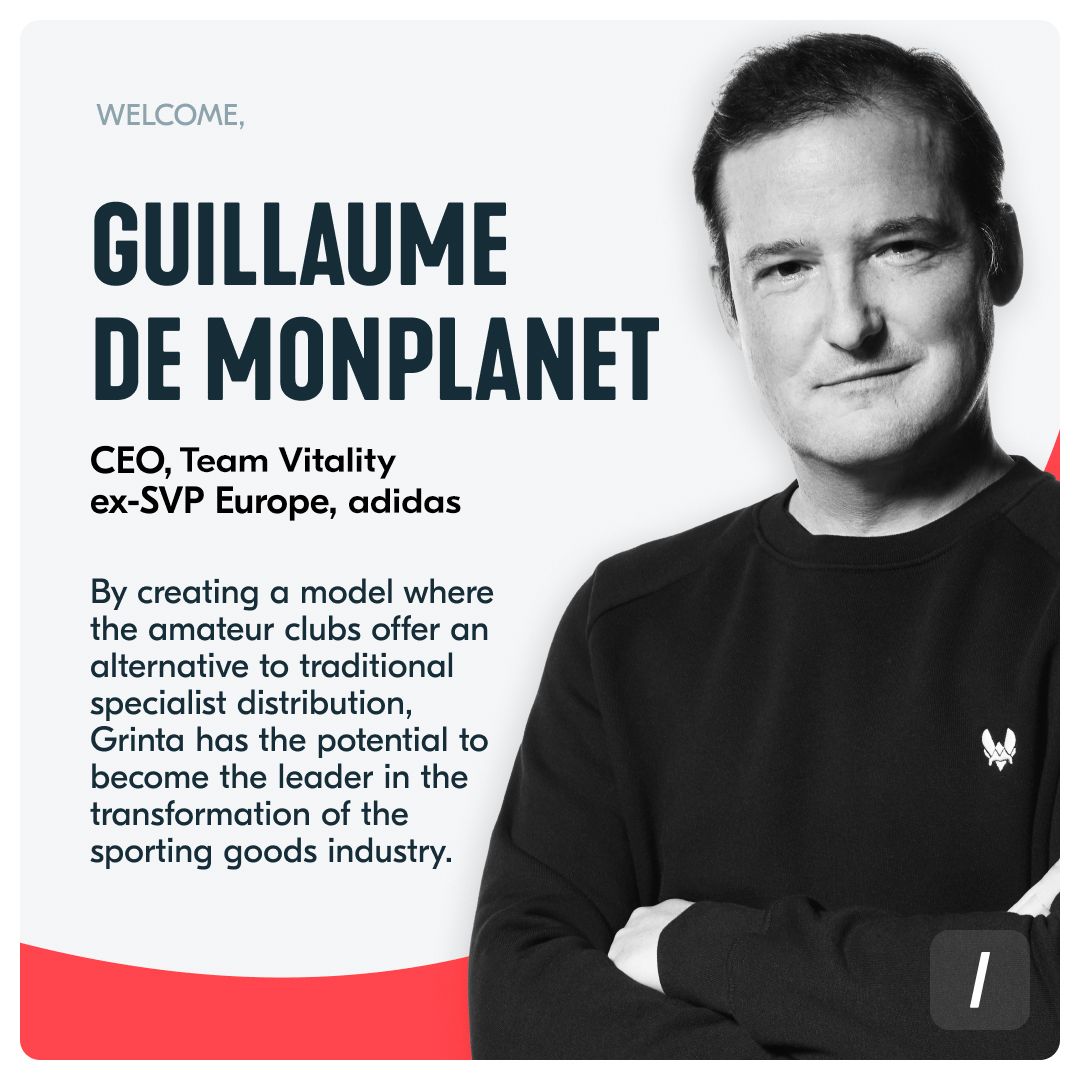 You said it all, Guillaume !
With no digital tools and no technologic means, amateur clubs have overlooked their influence on their community of athletes. Let's change the way athletes consume sports articles.
Software is eating the world.
"Right now 20 top companies master at software at scale, and that is where we want to be !" stated Fernando Cornago in 2019, senior director platform engineering at adidas.
In fact, adidas has made some very convincing steps in terms of technology and software development since 2017, building a whole API architecture to better manage its internal operations. More engineering-oriented, the german brand has also adopted an Open Source philosophy, symbolised by this pleasant - I found it very pleasant actually - statement:
"how we create: This is all about collaboration and innovation. About learning and sharing. We are opening the doors of our brands inviting athletes, consumers and partners to co-create the future of sport and sports culture with us".
This is good news, right ? even "big" players such as adidas or Decathlon acknowledge the need, the will, to create innovation alongside established and future partners, emerging ones. Large organizations no longer have an edge over those millions of entrepreneurs when it comes to finding product market-fit. This is going to open some unexpected doors for the industry itself.  
With a simple, rewarding and life-changing software for sports clubs, which displays exclusive offers to their community of athletes and local fans, Grinta embeds a new direct-to-consumer distribution channel, community-driven for sports brands & specialists. A powerful e-commerce channel !

Money is sweet, expertise is gold ...
Convinced by the upcoming impact of Grinta on the sporting goods industry, top notch industry experts have joined the tour, including Lucien Boyer, co-founder of the GlobalSportsWeek ; Philippe Massonnat, former GM Central Eastern Europe Nike Football ; Olivier Letang, President of LOSC ; Yannick Nyanga, sports Director at Racing 92 ; Christophe Chenut, former CEO at Lacoste & L'Équipe. Bringing over 20 years of experience from leading brands such as adidas and Reebok, Guillaume de Monplanet will also challenge founders with a unique insight on the industry.  
This massive support is a strong and very positive indicator for our team and the vision we share with every stakeholder.
Next? onboarding new people...
Raising funds often goes with recruiting. As software is changing the industry, 3 new talents are joining right now our current team of 4 engineers; 1 product manager, 1 senior developer and 1 back-end developer.
In a very short period of time we will be investing massively in technology to make our e-commerce solution a virtuous tech ecosystem to :

- get efficiently closer to millions of athletes worldwide.
- respond with precision to athletes' expectations in products.
- trigger new technical capabilities & business perspectives for sports brands.

=> more direct for sports brands, life-changing for clubs and community-based for athletes.

Buckle up. Evolution is great. We together create innovation.
---
❤️ See you for the next episode of "For Sporting Goods Lovers only!" dedicated to sporting goods and the industry. By the way, upcoming topics will not be as Grinta-oriented as this one.
---
are you looking for a new way of reaching your consumers ? We believe you might be interested in Grinta. Please reach out to us 📧 adrien@grinta.eu