Share of voice of brands in handball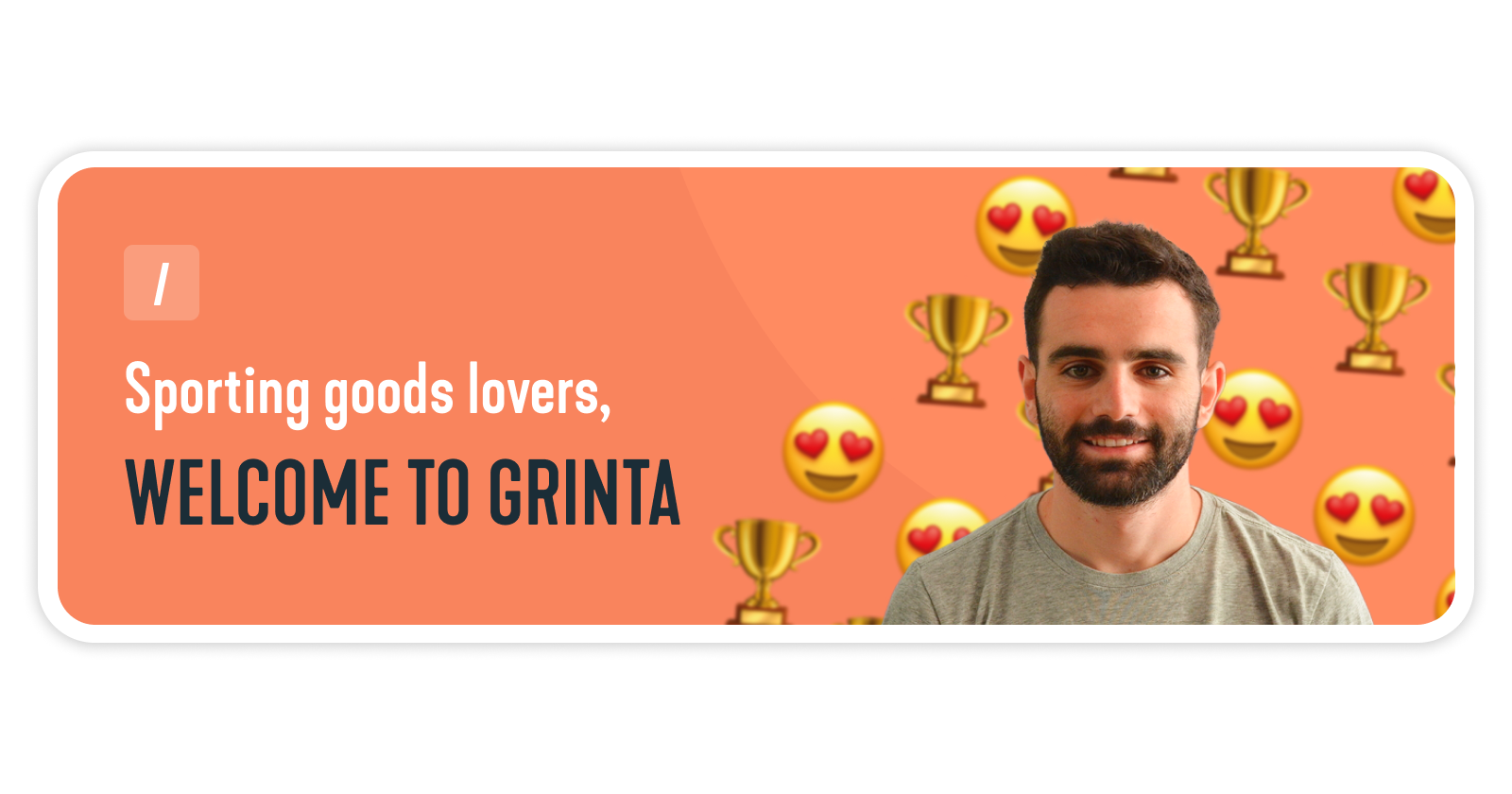 Since August we have shared brands market shares reports in football and in rugby within grassroots. This saga will end with one of the Top 3 teamsports : H-A-N-D-B-A-L-L. Here is a new episode of the For Sporting Goods Lovers, dedicated to the "locos" of sporting goods, data and grassroots.
---
And same as rugby and football, it has been quite epic as we have interacted with more than 927 clubs managers between May 22 <-> October 22 ; more than 40% of the FFHB affiliated-club audience ... huge !
Relying on established trust with this significant panel of clubs, our team asked among several others questions a very simple one to these handball club managers : "what is the current brand of your club? "
So below is the national picture of this survey : the share of voice of handball brands for teamwear and for balls.
The 2022 handball brands market shares in grassroots clubs.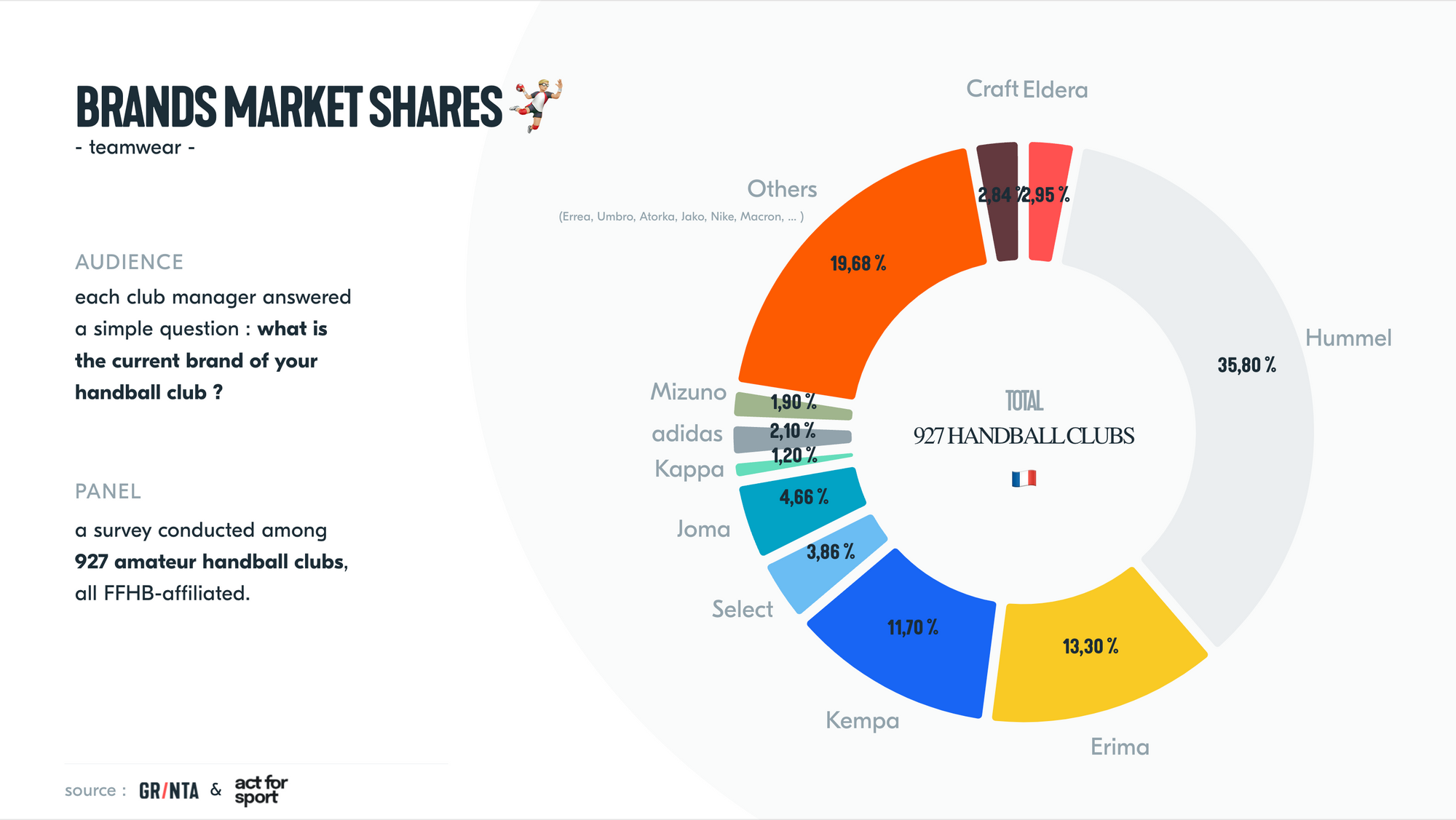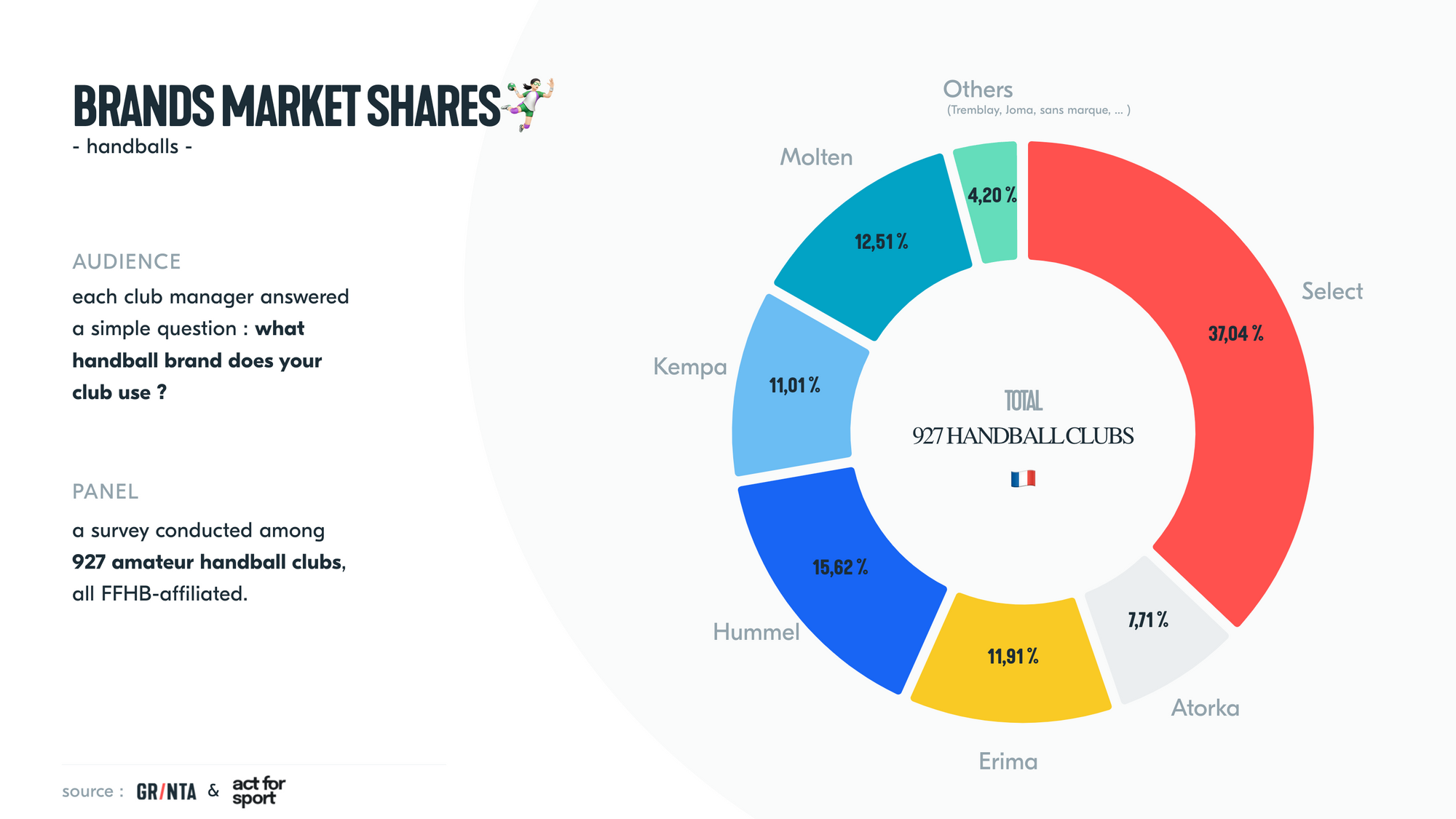 ---
article published by Franck Hours, seller success manager @Grinta.